This post is dedicated to the students from my sports photography class last semester at BPCC. We had a section on different techniques to use, and we spent a class and assignment talking about panning and blurring techniques. I was looking for something a bit different at my high school football game assignment between Loyola and Northwood, so I tried the two techniques as the Loyola players came onto the field at the opening of the game.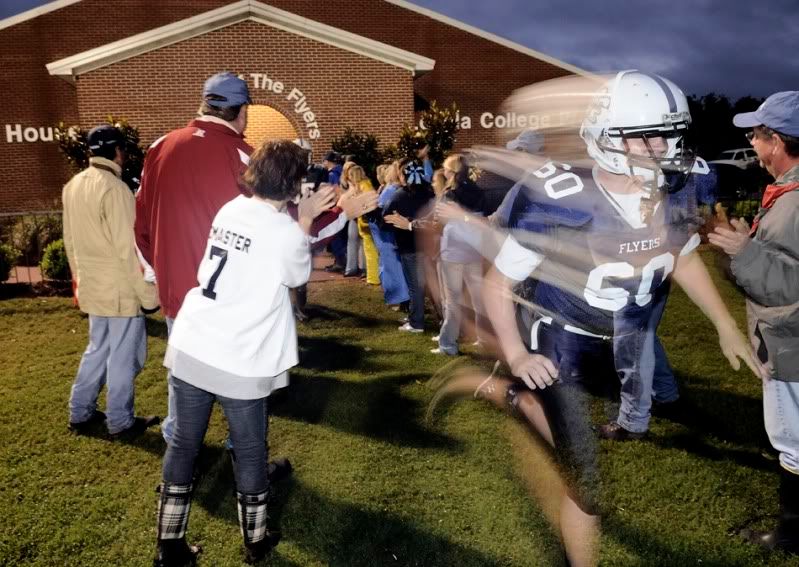 (ISO:800 f7.1 1/10)
The above is an example of the blur technique. For this technique, the camera stays in a fixed position and a slow shutter speed is used to capture the image. The key to this particular image was the use of my flash with my setting on rear curtain sync. Put plainly, that means the flash fires at the end of the exposure rather the the beginning. If it was set on normal, the flash would have fired early and the effect would have come out looking as though the player was running backwards.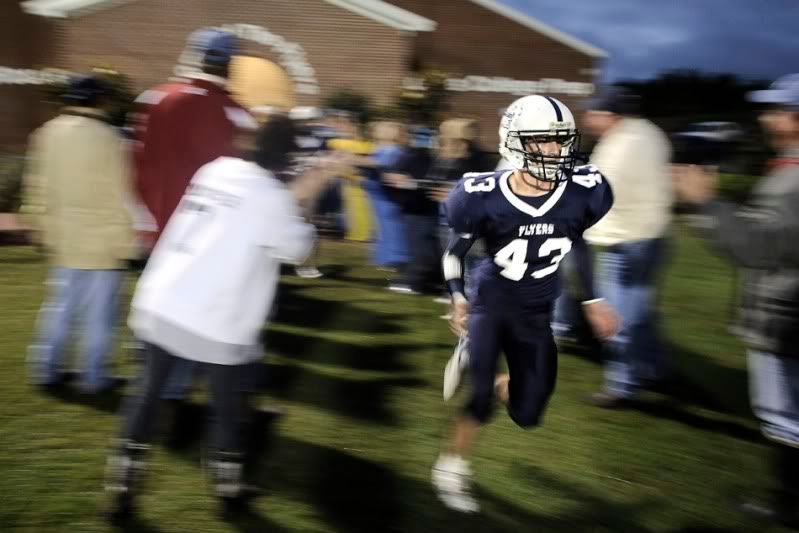 (ISO:800 f3.2 1/40)
This image is an example of panning. For this technique, you move your camera and follow along with the player as he moves. The background is what blurs and the player stays sharp...at least in theory. It's a bit harder than it looks sometimes, so let's just say I was happy to get a keeper.