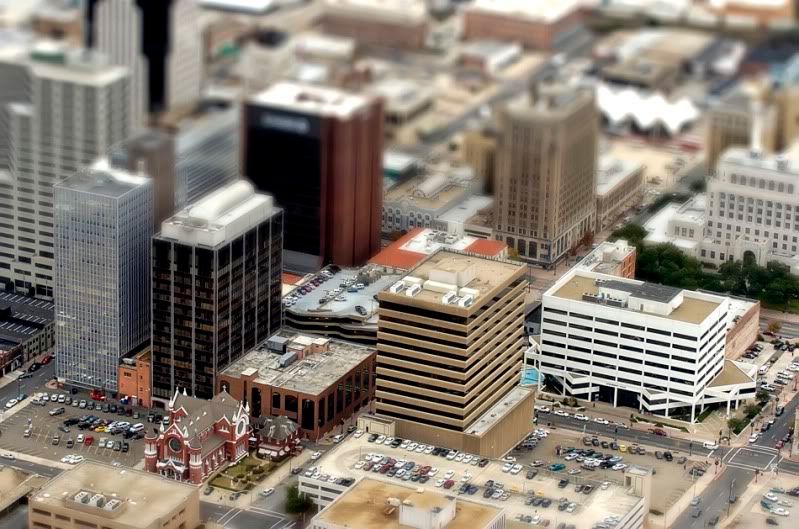 The secret is in the vantage point....from above!
With the right image, you can create a tiny scale models with this faux tilt-shift technique in PhotoShop.
1. Create a duplicate layer.
2. Blur the layer. Works best if you use the Lens Blur option under Filter/Blur, but you can use the Gaussian Blur technique too.
3. Create a Layer Mask on the blurred layer. Click the Gradient Tool and select the Reflected Gradient option.
4. Click and drag your mouse from a section in the upper portion of the image and drag it down a few inches and voila! The sharp image below will be revealed and suddenly the optical illusion tricks your eyes into seeing a tiny model town!
Check out a
slideshow
of more tilt-shift images from around town.